Revinia - Storefront Designs (2020)
Designed the UI and interactions for a new and emerging brand within the skincare industry. Responsible for the eCommerce storefront, I collaborated with an art director to align the visual direction of the site with the developing packaging and marketing designs.
Purium - Visual Redesign (2019)
A new visual design for Purium's eCommerce store for their annual partners and members convention. Redesigned key pages with the goals of product discovery and ingredient education.


Thrive Causemetics - ADA Compliance (2020)
Provided a visual update to focus indicators and keyboard tabbing. Design considerations with WCAG 2.0 references: 1.3.1 Info and Relationships, 1.3.2 Meaningful Sequence, 2.4.1 Bypass Blocks, 2.4.3 Focus Order, & 2.4.7 Focus Visible.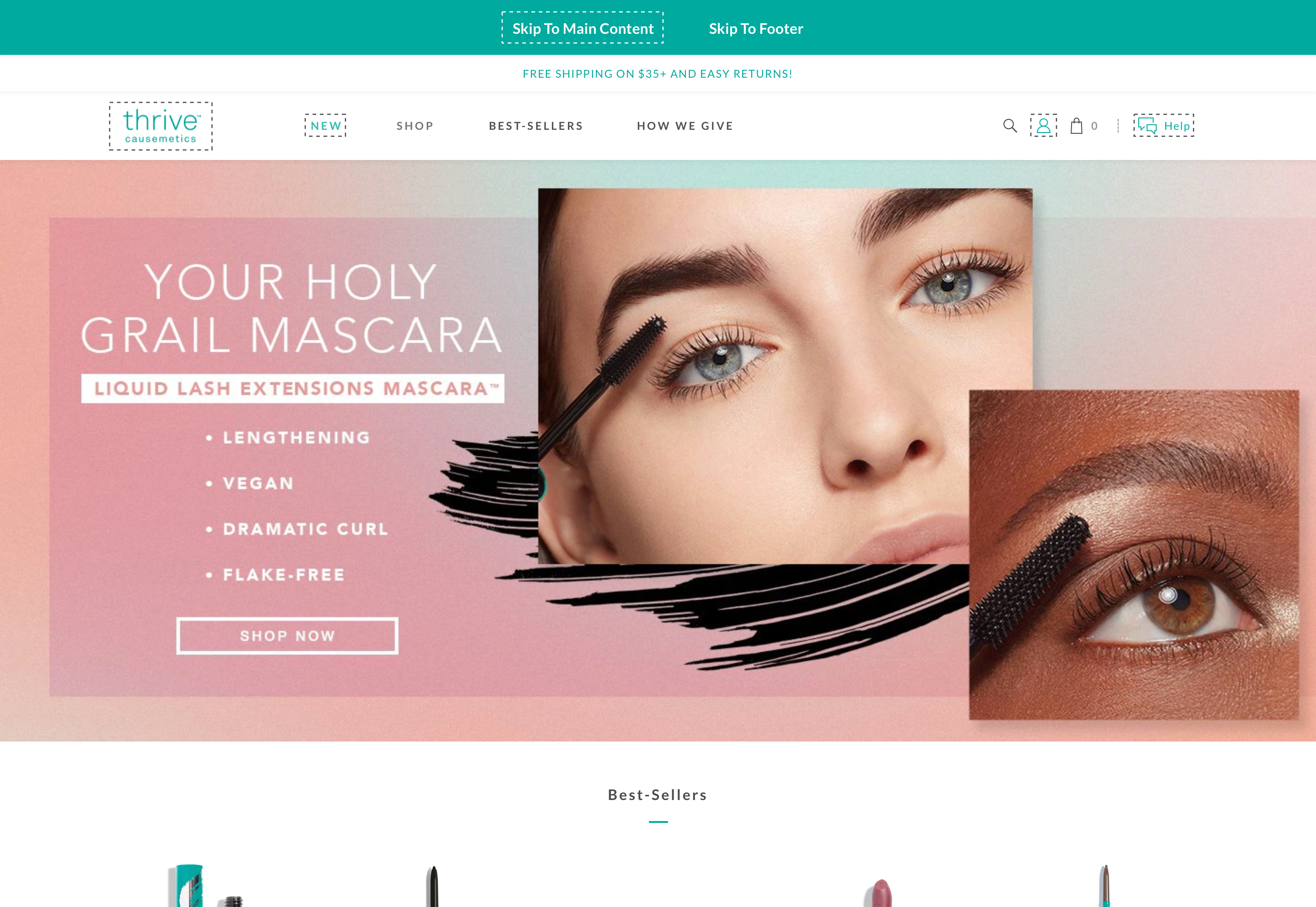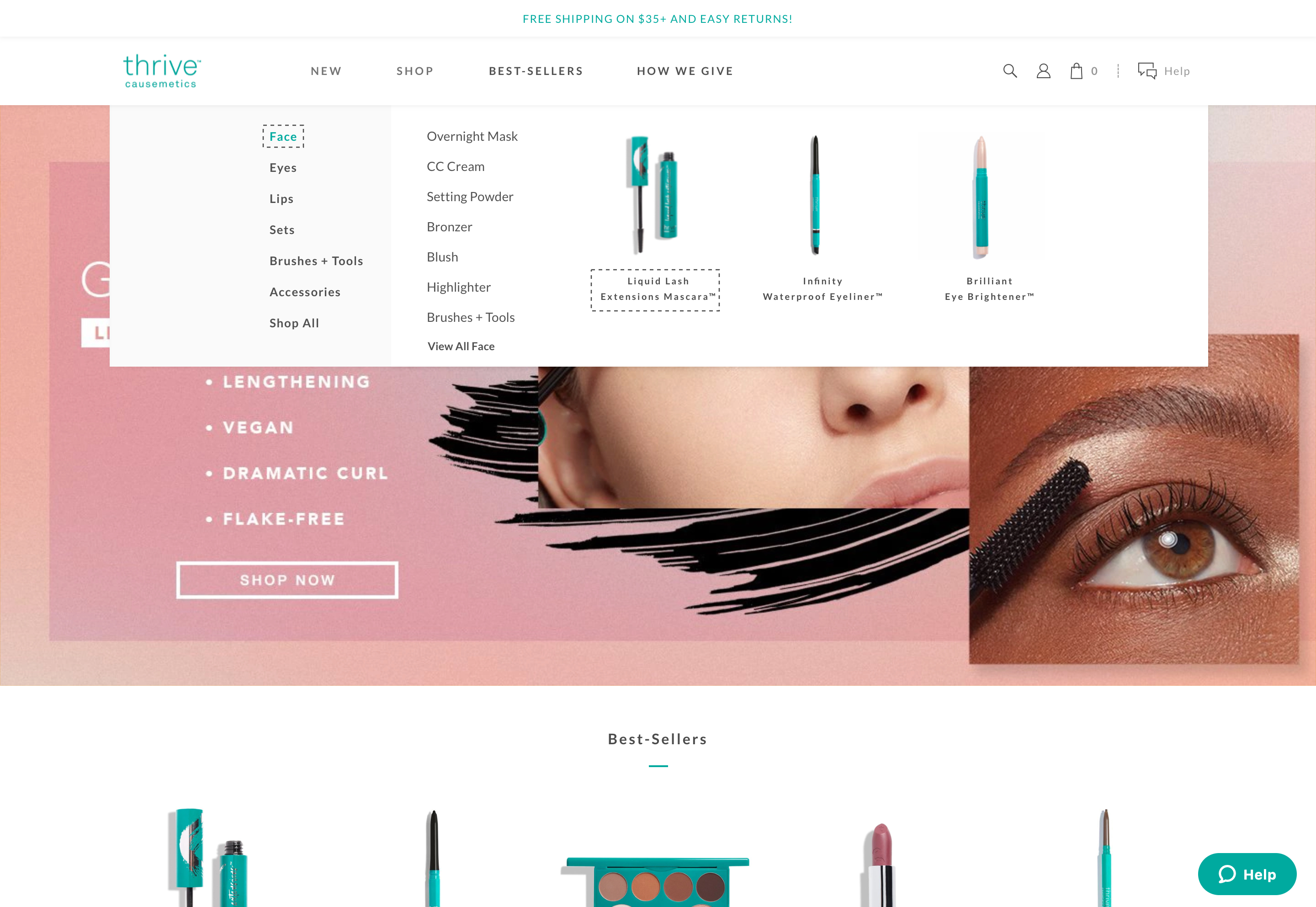 Slidebelts - Homepage & PDP (2019)
Redesigned homepage and PDP highlighting their flagship product: The Survival Belt 2.0. I included custom iconography and focused on interactive sections where users could explore the features.


Black Halo - About Us (2020)
Part of a website redesign, I designed the "About Us" page to tell the story of designer and founder, Laurel Berman's vision of LA fashion.


LuMee - Interactive Section (2019)
An interactive homepage section where users are able to use a slider to view before & after images.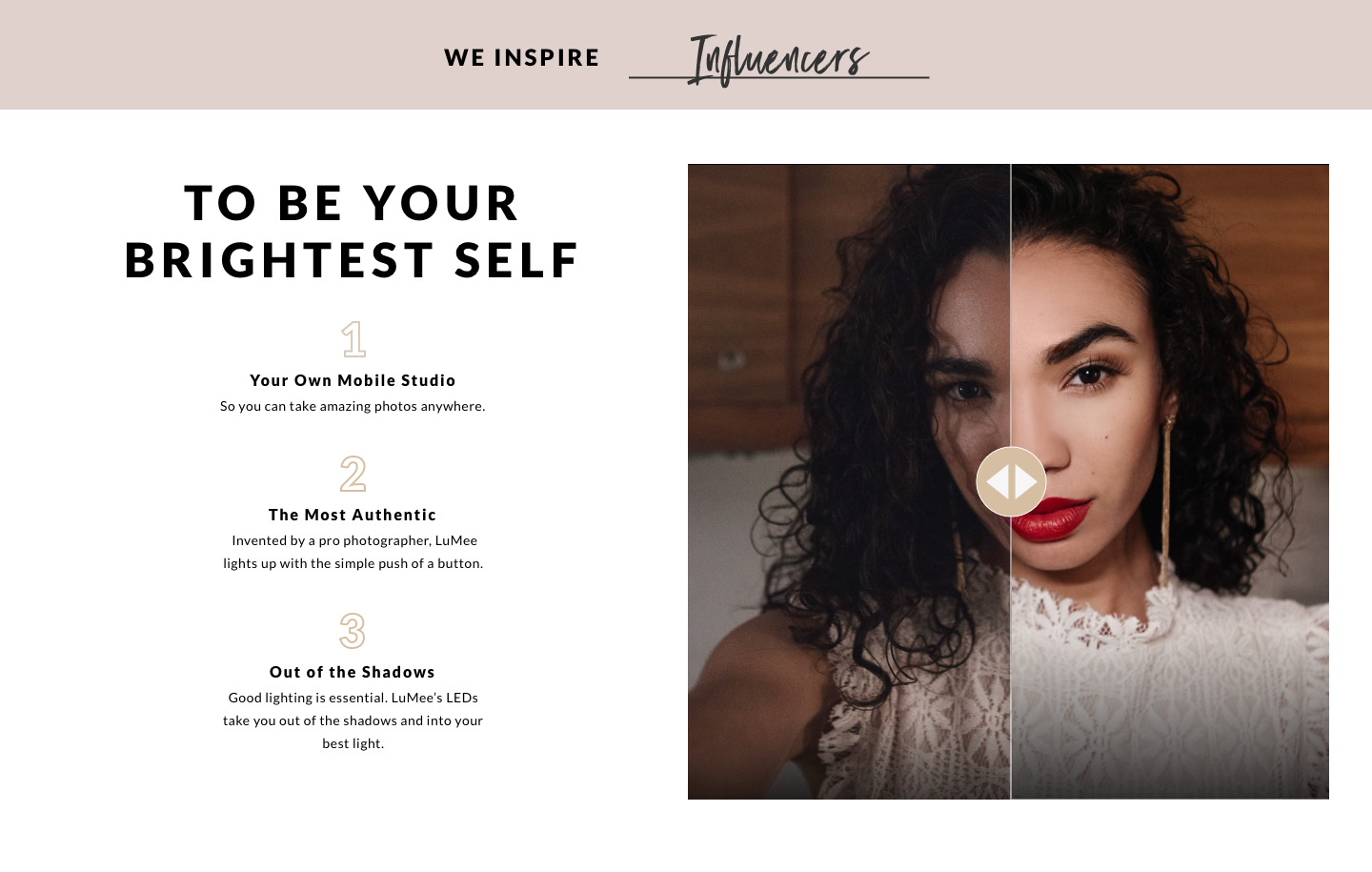 LuMee - Bottom Navigation (2020)
Updated filtering and bottom navigation redesign. Product imagery was used to highlight the case and camera opening, one of the key indicators in identifying a phone model.